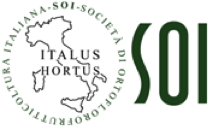 Organized by Università di Pisa
Program
| | |
| --- | --- |
| 09.00 – 09.15 | A. Pardossi1 and C. Bibbiani1: Welcome and presentation of the project "SIMTAP". |
| 09.15 – 09.30 | M. Fiori2: The sustainability by retailers and farmers as response to consumer's request. |
| 09.30 – 10.00 | C. Jaeger3, J. Aubin3 and V. Gayet4: Associating seabreams, bivalves, and shrimp in a loop: the SIMTAP system in France. |
| 10.00 – 10.30 | M.A.T. Koçer5, H. Sevgili5, O. Ertugrul5, I. Aydin5, S. Erkan5, D. Eroglu5, O. Aktas5, M. Yesiltas5 and A. Kurtoglu5: Performance of the SIMTAP prototype in the eastern Mediterranean conditions: challenges and opportunities. |
| 10.30 – 10.45 | B. Fronte1, L. Rossi1 C. Sangiacomo1, E. Merega1 and C. Bibbiani1: Sustainable diets for farming seabass and seabream in multitrophic aquaculture: the SIMTAP system in Italy. |
| 10.45 – 11.00 | I. Busuttil6: Preliminary assessment of performance of the SIMTAP prototype in Malta with practicalities and challenges for small island countries. |
| 11.00 – 11.15 | Coffee-break |
| 11.15 – 11.30 | A. Ciurli1, M. Puccinelli1, C. Bibbiani1, L. Rossi1 and A. Pardossi1: Growing microalgae and halophytes in multitrophic aquaponic systems. |
| 11.30 – 11.45 | A. Barbaresi7, M. Ceccarelli7, E. Santolini7, M. Agrusti7 and D. Torreggiani7: Environmental monitoring in SIMTAP systems. |
| 11.45 – 12.00 | A. Barbaresi7, M. Ceccarelli7, E. Santolini7, M. Agrusti7 and D. Torreggiani7: Energy efficiency in SIMTAP systems. |
| 12.00 – 12.15 | D. Torreggiani7, A. Zaniboni7 and A. Barbaresi7: A GIS-based decision support system for optimal localization of SIMTAP systems. |
| 12.15 – 13.00 | J. Aubin3, C. Jaeger3, V. Gayet4, A. Wilfart3, M. Zoli8, M. Costantini8 and J. Bacenetti8: Sustainable implications of integrated aquaponic systems. |
| 12.45 – 13.30 | Discussion and conclusions. |
The workshop will be organised as a hybrid event (both on-site and on-line). The participation is free, but the registration is mandatory. There is alimit to the number of on-site attendees; therefore, those interested in participating in the workshop in presence are kindly requested to register as soon as possible. The link to the webinar (Zoom platform) and the possible admission to participate on site, will be e-mailed all registered participants before the event.
REGISTRATION: https://forms.office.com/e/FcmuMcw44e.
For more info: daniele.torreggiani@unibo.it; alberto.pardossi@unipi.it.
University of Pisa, Pisa, Italy
Coop Italia, Bologna, Italy
INRAE, Rennes, France
Lycée de la Mer et du Littoral, Bourcefranc le Chapus, France
Mediterranean Fisheries Research Production and Training Institute, Antalya, Turkey
Ministry for Agriculture, Fisheries and Animal Rights, Marsa, Malta
Alma Mater Studiorum – University of Bologna, Bologna, Italy
University of Milan, Milan, Italy
The SIMTAP project at a glance
The SIMTAP ("Self-sufficient Integrated Multi-Trophic AquaPonic systems for improving food production sustainability and brackish water use and recycling") project is currently carried out in the framework of the PRIMA (Partnership for Research and Innovation in the Mediterranean Area program) program and funded by national funding bodies in Italy, France, Turkey, and Malta. The project started in June 2019 and will end on May 2023.
The goal of the project is designing, developing, and testing a water-recirculating multitrophic aquaponic system for sustainable production of marine fish and salt-tolerant crops. The integrated multitrophic chain self-produces the ingredients of fish feed (detritivore and filter-feeder organisms, DFFO), thus reducing pressure on wild fish stocks and environment. To increase the production of DFFO for fish, they are fed micro-algae grown in photobioreactors with hydroponic greenhouse wastewater.
The project is the result of the joint work of some academic, public and private partners from France, Italy, Malta, Turkey and Germany: INRAE – UMR SAS Sol Agro et hydrosystème Spatialisation, Lycée de la Mer et du Littoral, University of Pisa, University of Bologna, University of Milan, Malta Ministry for Agriculture, Fisheries, Food and Animal Rights, Turkish Mediterranean Fisheries Research Production and Training Institute, and Korolev GmbH.
In the workshop, the project partners will present the results of their experimental and on-desk activities. Attendees are invited to participate actively in the discussion session. For more info, visit the project website: www.simtap.eu.